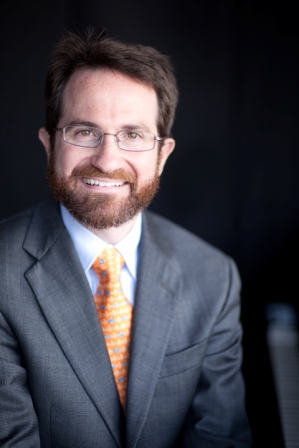 Andrew Horowitz, Pianist
Teacher, Accompanist, Performer
A PERSONAL NOTE FROM MR. HOROWITZ
I have been teaching students in Northern Virginia to love music and play the piano with confidence since 2000. A desire to increase the professionalism and quality of my teaching led me to open my own independent teaching Studio in 2008. I wanted a space where dedicated teachers and interested students could do serious work but also have fun. A space where young beginners, advancing teens, and adults could all feel comfortable and at home. And, a place where where all students and all teachers have the opportunity gather together for group classes and recitals.
My goal in short is to take interested and eager students of all ages and to give them the skills that will allow them to make music, and to listen critically and thoughtfully, long after their formal lessons have ended.
Education: Bachelor of Music in piano performance, George Mason University. Mr. Horowitz also holds the designation Nationally Certified Teacher of Music (NCTM). Notable teachers: Joanne Haroutounian, Robert Wyatt, Andrew Degrado.
---
Aphrodite Mitsopoulou, Pianist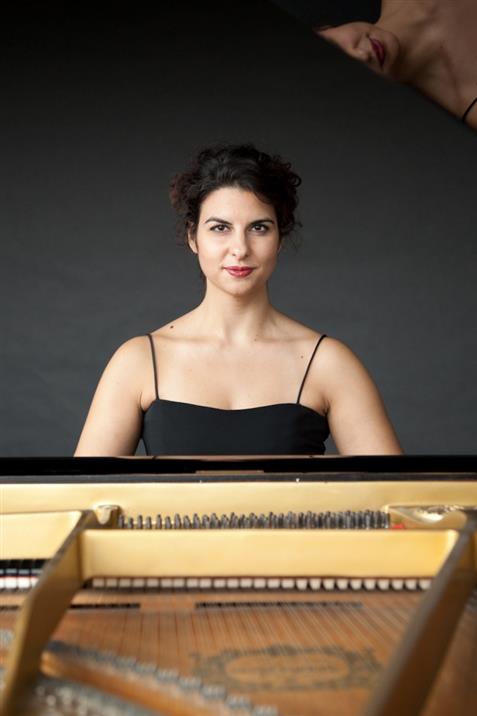 Teacher, Accompanist, Performer
Aphrodite Mitsopoulou was born in Greece and started her musical studies at the National Conservatory of Athens, where she obtained her first degree in 2003. In 2006, she was awarded her Soloist's Diploma from the Conservatory of Art and Technology. In 2009, she earned her Master's Degree from the Boston Conservatory, where she studied on a partial scholarship. Ms. Mitsopoulou has received additional training at seminars worldwide, including the well-known seminar at the University Mozarteum in Salzburg. Notable teachers include Valery Sagaidatshny, Janice Weber, and Dimitris Toufexis.

Since 2003, she has been the recipient of several awards and honors, including first prize in the "Golden Muse" competition for her interpretation of Greek and Contemporary Music. Ms. Mitsopoulou's performance experience includes recitals in Greece, Boston, and at the National Gallery of Art in Washington, D.C.

Highly trained as an educator, Ms. Mitsopoulou worked as a faculty-selected tutor while at The Boston Conservatory. Before she arrived in Boston, she taught students of all ages in Greece. Ms. Mitsopoulou currently maintains an active teaching schedule in Falls Church, Virginia. Studio Horowitz has been her home studio since 2010. In addition to her degrees, she also holds the designation Nationally Certified Teacher of Music (NCTM).
---
Valerio Pajon, Pianist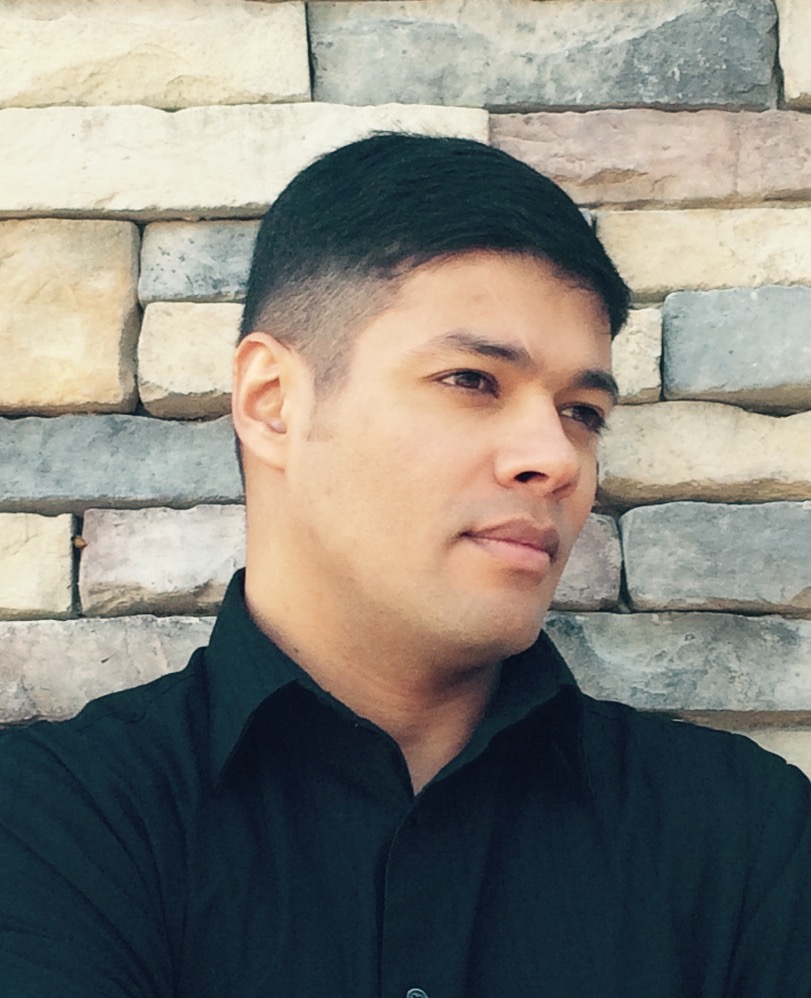 Teacher, Accompanist, Performer
Originally from Medellin, Colmbia, pianist Valerio Pajón began his training in music in 1993 with with Fidel Gaviria. In 2000 he was accepted into the Bachelor's degree program in Piano Performance at Universidad de Antioquia (Medellin, Colombia) under the tutelage of Maestra Teresita Gomez. A resident of the United States since 2009, Mr. Pajón holds a M.M. in piano performance from Eastern Michigan University (M.M., piano performance) and has completed additional studies at University of Southern Mississippi. Notable teachers include Dr. Joel Schoenhals, Dr. Joel Hastings, and Dr. Ellen Elder.

Public performances include: Beethoven's Concerto No. 1 in C Major, Op. 15 with the Orquesta Filarmonica de Medellin conducted by the Maestro Gustavo Yepes; Banco de la Republica concert series "Jovenes Talentos" in Bogota, Colombia; and, the Gershwin Piano Concerto in F, which Mr. Pajón performed in 2014 as a winner of the William T. Gowen concerto competition.

With almost 20 years of teaching experience in both Colombia and the United States, Mr. Pajón has worked with students of all ages and levels. His goal as an educator is to help students fall in love with the instrument by identifying and celebrating both strengths and weaknesses. He believes that in challenging ourselves musically, we prepare not only for future musical challenges but also for life challenges.
---
Winton Tin Vi La, Pianist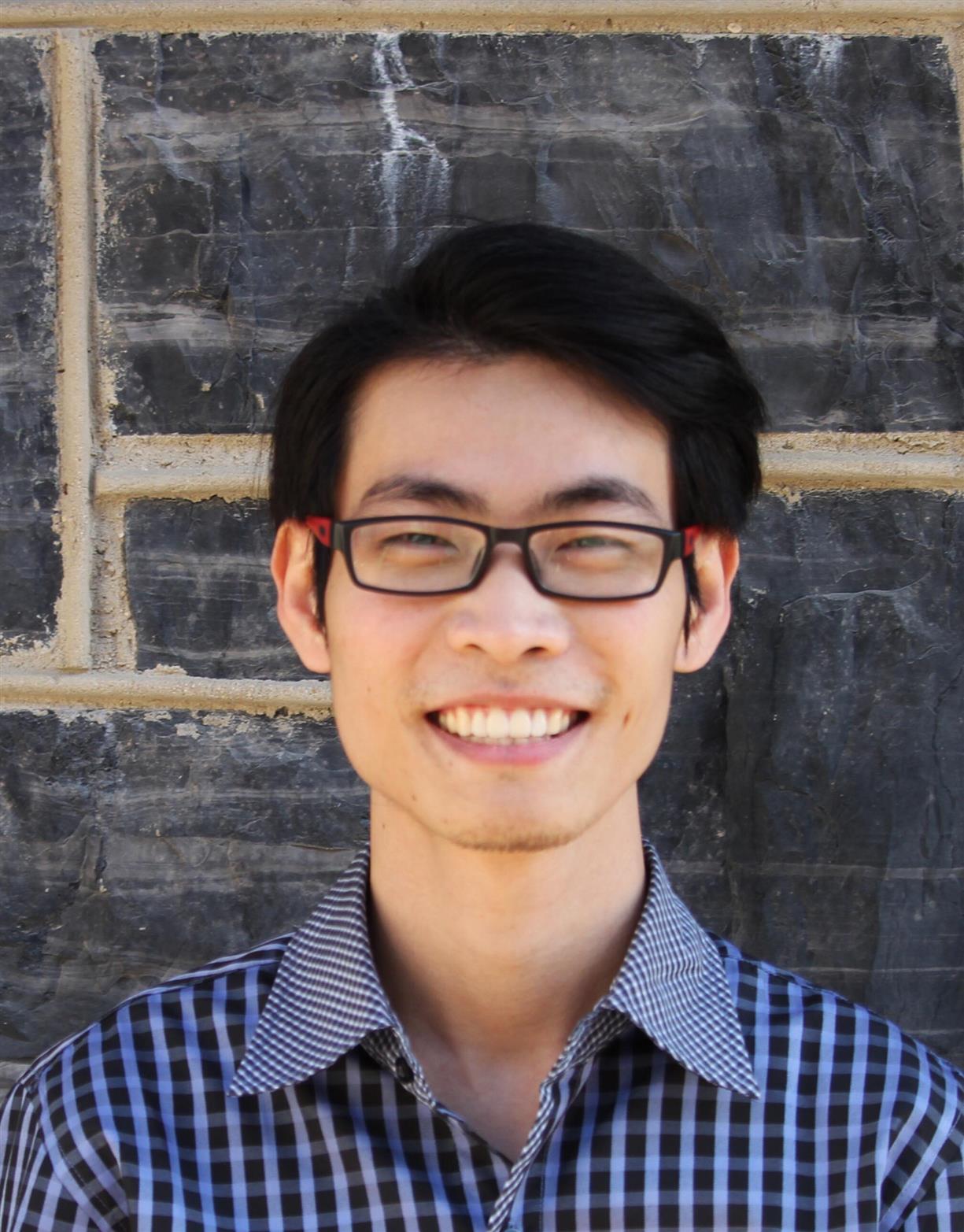 Teacher, Accompanist, Performer
Originally from Vietnam, Winton Tin Vi La earned his Bachelor and Masters' degrees in piano performance from Pensacola Christian College. He is currently a DMA student at James Madison University in the studio of Dr. Gabriel Dobner. His other principal teachers include the renowned Brazilian pianist and pedagogue Daisy Deluca Jaffe, and Dr. Pitagoras Goncalves.

Winton has given solo and collaborative recitals in Florida, Virginia, and Ho Chi Minh city, Vietnam. He is also a church pianist currently serving at St. James United Methodist church in Pleasant Valley, Virginia. As a teacher, he focuses on developing in students a healthy piano technique that can help them solve technical issues as well as enhance their ability in expressing music.


---
Shirley Lam, Pianist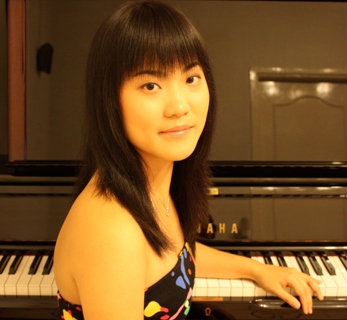 Teacher, Accompanist, Performer
Born in Hong Kong, Shirley Lam started learning the piano at age six. She received her Bachelor of Music degree from the University of Iowa and her Master of Music degree in piano performance from Eastern Michigan University. Her previous teachers include Gabriel Dobner, Lori Piitz, Eric Ruple, Joel Schoenhals, Joel Hastings, Réne Lecuona and Ksenia Nosikova.
As an active performer, Shirley was the principal keyboardist of the Millennium Youth Orchestra. She received honorable mention from the Bradshaw & Buono International Piano Competition in 2013 and second honorable prize from the Toyama Asian Youth Music Competition in 2002. She was also the first prizewinner of the Dorothy T. McDonald Scholarship Competition in 2010 and the EMU chamber music competition in 2011. Besides piano, Shirley enjoys playing organ, violin, oboe and handbells.

Shirley is also a patient and passionate music educator with over 15 years of teaching experience. She has taught piano and violin throughout the United States and Hong Kong and is now based in Northern Virginia. She enjoys teaching music to students of all ages and levels.

When not teaching or practicing, Shirley spends hours in the gym training for competitive weightlifting and CrossFit.
---
Olga Roberts, Pianist
Teacher, Composer, Accompanist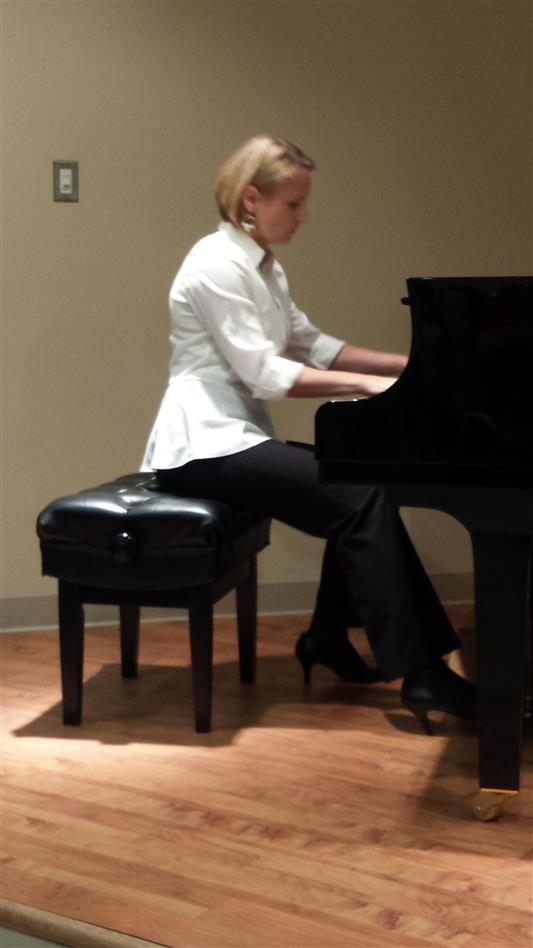 Olga Roberts began her life in music at the age of six in her native Russia when her mother discovered she had perfect pitch and signed her up for an audition with the local music school. Despite the fact that she was younger than the required age, she was admitted and for the next nine years was immersed in an intensive program of music education which included four to five hours a week of studying different musical subjects, daily piano practice at home, and a variety of tests, exams, and performances.
After this preparatory education, Ms. Roberts matriculated at the Music College of Archangelsk, Russia, where she earned both undergraduate and Masters degrees with Honors in piano performance and pedagogy.
Ms. Roberts has over 30 years experience teaching piano, theory, and composition. She has composed and designed many different piano and theory supplementary materials which she has successfully implemented in her teaching. Her students have performed in countless recitals and events. Her former students have grown up to be professionals in many fields, including music!
Her teaching method is based on approaching each student individually. She believes it is important to recognize each child's potential and to challenge it—but in the context of a nurturing and fun environment. The ultimate goal is providing each student with a solid musical education and foundation.
---
Hexin Qiao, Pianist
Teacher, Accompanist, Performer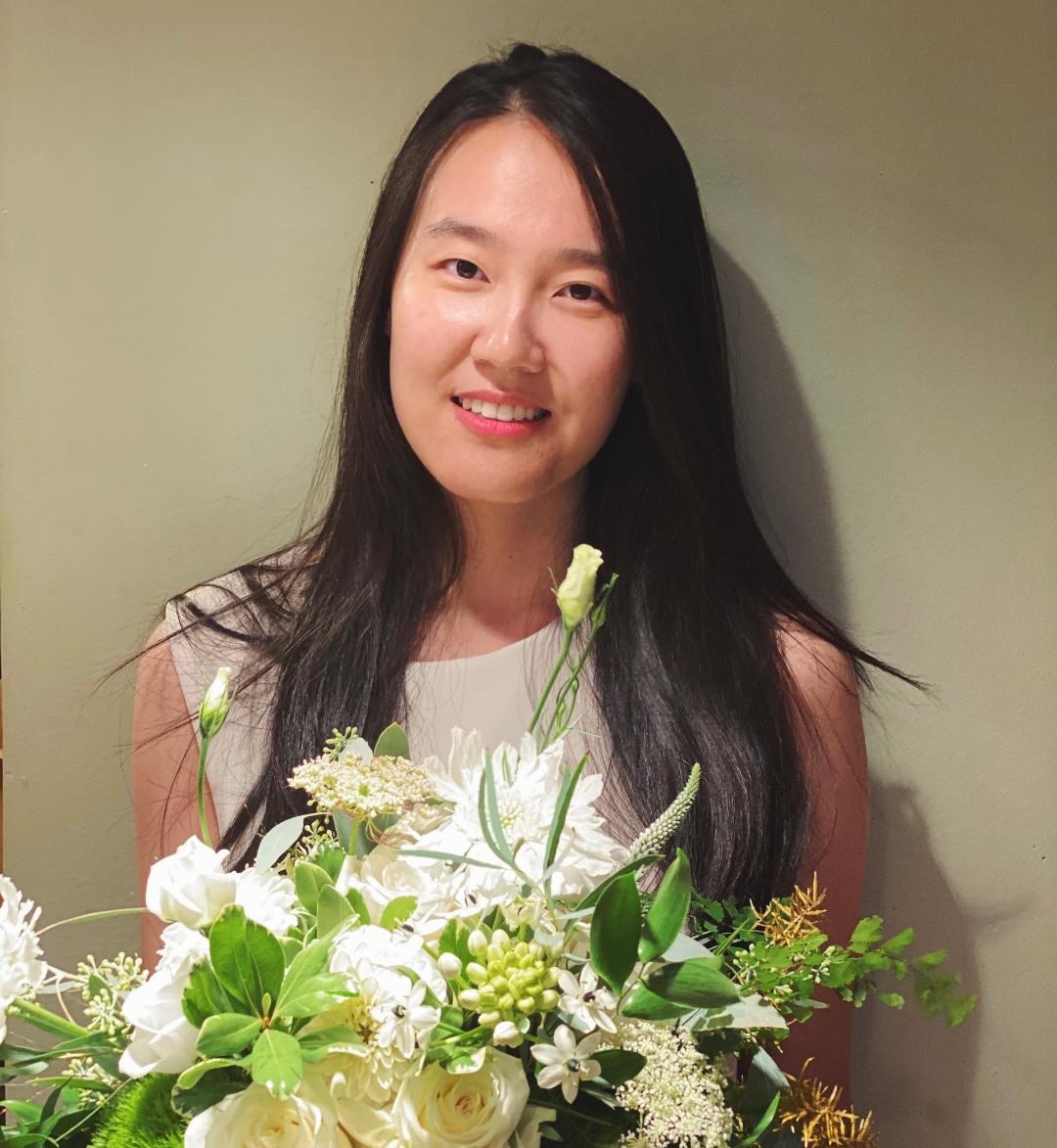 Prior to moving to Arlington, VA, Dr. Hexin Qiao was an active performer and teaching-artist in the Greater Seattle Area. Dr. Qiao made her debut performance with the Seattle Philharmonic Orchestra at Benaroya Hall in 2019 after winning the first prize in the Don Bushell Concerto Competition. She has performed regularly at Meany Hall, Seattle Art Museum, and Brechemin Auditorium in Seattle. A passionate advocate for contemporary music, Dr. Qiao has worked closely with contemporary music experts such as John Heiss, Stephen Drury, and Cristina Valdes. In the 2016-2018 seasons, Dr. Qiao served as the pianist of the University of Washington Modern Music ensemble. Prior to moving to Seattle, Dr. Qiao lived in Boston, where she was active as a soloist and chamber musician. Dr. Qiao has performed in master classes with noted artists including Jerome Lowenthal, Matti Raekallio, Antonio Pompa-Baldi, Jonathan Biss, and Jon Nakamatsu.
In the past six years, Dr. Qiao has taught one-on-one lessons to students of all levels and ages. With younger students, Dr. Qiao is committed to creating a positive learning environment and stimulating their interest in music. Dr. Qiao appreciates the individuality of each student and tailors each lesson to best fit the unique personality of each individual. With advancing students, Dr. Qiao aims to facilitate the development of a higher standard for music aesthetics and help them identify their own technical and artistic strengths, so they eventually become independent learners.
Dr. Qiao received a Doctor of Musical Arts in piano performance from the University of Washington, where she also served as a piano performance and keyboard skills teaching assistant. She also holds a Bachelor of Music and Master of Music from New England Conservatory of Music in Boston, MA. Dr. Qiao is an active member of Music Teacher National Association.
Dr. Qiao is a language enthusiast. She speaks English, Mandarin Chinese, Korean, and a little bit Japanese. Besides practicing and teaching, Dr. Qiao enjoys making jewelry and baking sourdough bread.
---
Stella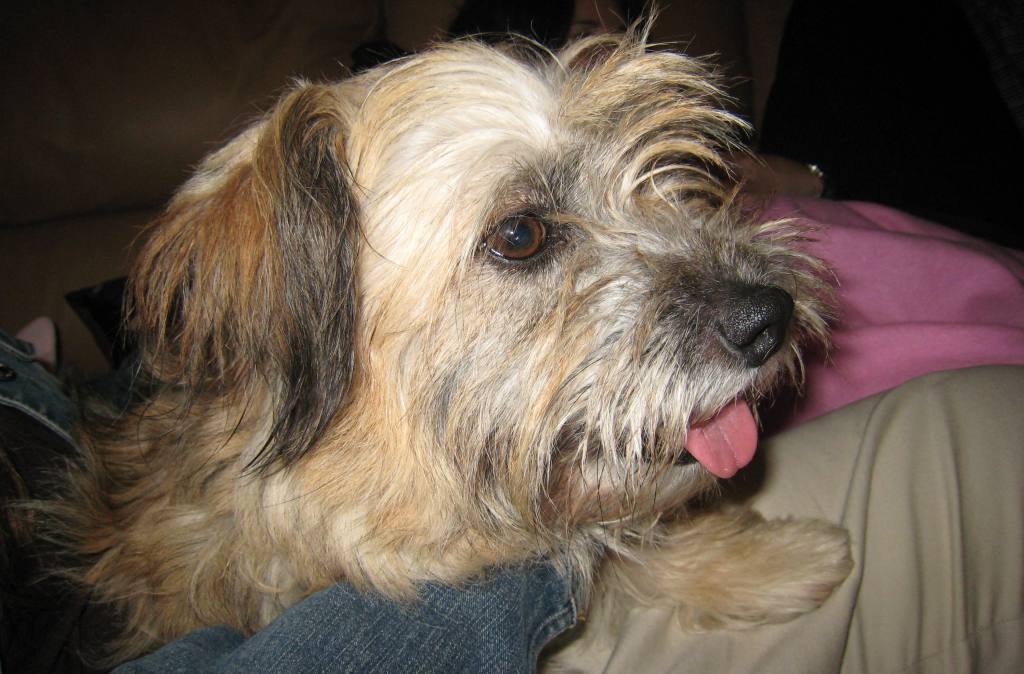 Assistant Director of Marketing
Stella has been with the Studio since 2009 and is responsible for all marketing and related activities. She loves music and is a good listener but does not herself play an instrument.
---
Our Studios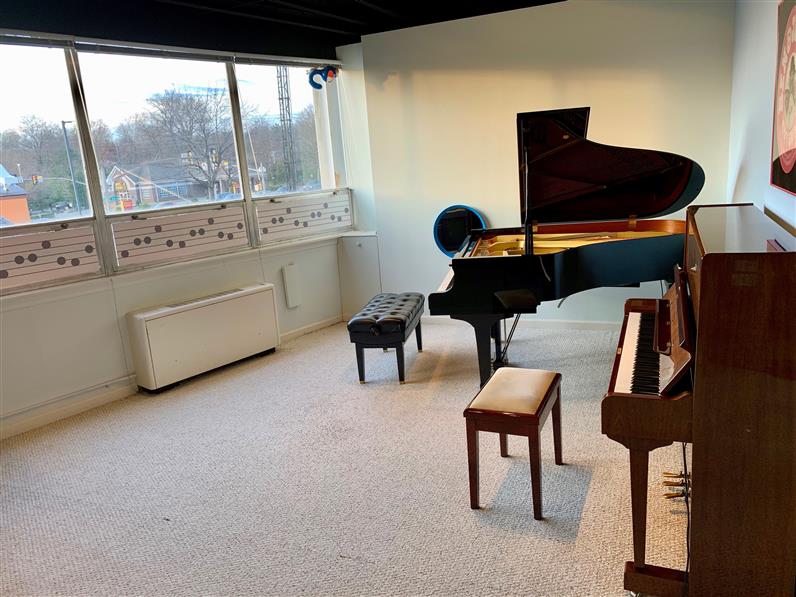 Our beautiful and large studios set us apart from other lesson providers. A big entry/waiting room gives parents and siblings a place to wait and hang out. A separate practice nook gives students more space to spread out plus a digital piano to warm up and practice on. Our huge Studio "A", which is used for individual lessons as well as group classes, is equipped with a Yamaha C3 (6') grand piano and a 46" Weinbach (Petrof) vertical piano as well as four digital pianos and a grand-action Yamaha hybrid piano. Studio "C" has one Yamaha C7 (7') grand piano and one Yamaha G5 (6'6") grand piano. Studio "D" is home to a lovely Steinway L grand piano (5'11"). Studio "B" has a partially rebuilt 5'9" Chickering grand piano. We also have a comfortable waiting/entry area with a digital piano that students may use for warm-up or practice before or after their lessons. Our office/library space keeps our books and storage out of the teaching rooms, and also provides a computer and music workstation for student and teacher use. We also have pro-quality recording gear in-house for teacher and student use.