Summer MUSIC Camps for Ages 12 and Under: Yes You Can!
Monday, January 27, 2020 | Practicing and General Education
About this post...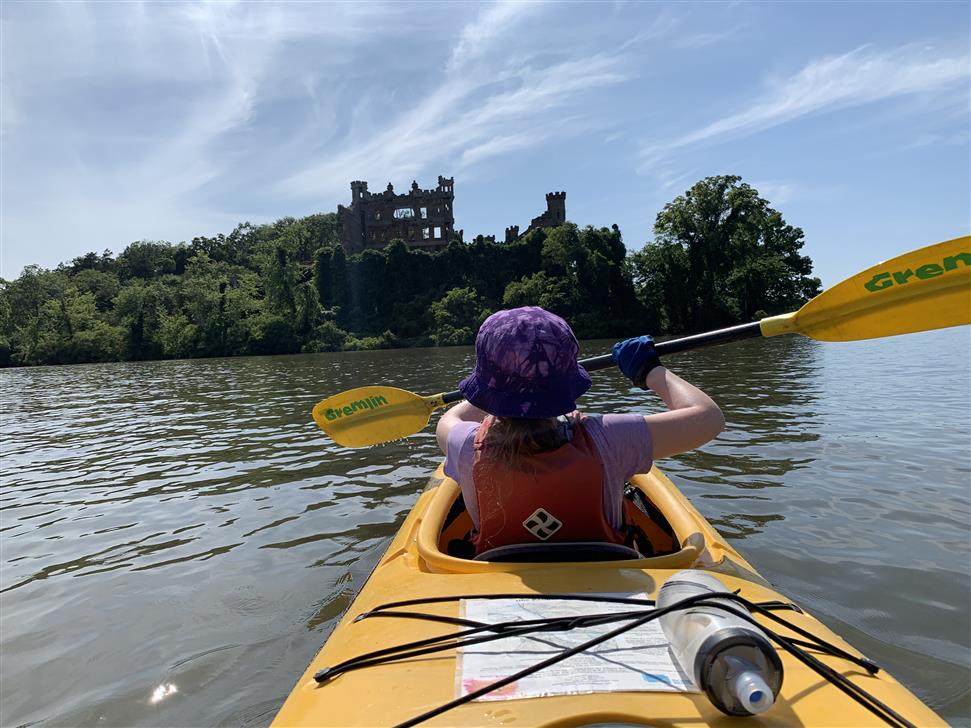 In the short article which follows, I describe what led me to seek sleep-away music camps for students age 12 and under. Following that, I have listed and linked five recommended summer camps. This list was developed from my own research and from personal recommendations. This article is not ad-supported and there is no sponsored content.
Each year in January...
I recommended sleep-away summer camps and festivals to some of our advancing teens. Only very rarely has anyone taken my advice and actually attended a program. It's OK, I don't take it personally! Plus there are good reasons why students and parents haven't often chosen to pursue this opportunity: the tuition expense; the need to travel away from home; schedule conflicts; competing interests. And I never push very hard—I mention and recommend the possibility, but I rarely follow up with persistence.
But I suspect that there is an additional factor keeping more students from participating: the influence of what I would call anti-specialization pressure: "I'm not one of those kids." "I wouldn't go to a music camp unless I was really serious." "What's the point if I am not going to major in music?" It's OK, I don't take it personally. And I don't expect any student to major in music!
This winter, I started looking for music camps that serve students age 12 and under and I had a thought: If our older and advancing students have pre-formed ideas and competing interests and obligations which keep them from considering summer music programs, maybe there are some younger students out there who might be interested!?
I undertook a search for quality programs suitable to our many somewhat-serious-but-not-necessarily-elite younger students (age 12 and under). I looked for camps that were non-competitive or minimally competitive in both entrance process and camp environment…but that were also "real" music camps—which to me means that the program offers and requires individual music lessons from qualified adult teachers and supervised practice on quality instruments. After a pretty thorough search, I was a little surprised to find only a handful of such programs that are open to younger students. (I only looked for camps in the eastern U.S.)
These sleep-away camps aren't just for future professional musicians and they're not just for advancing students. They are suitable for any kid who loves music and is interested in an immersive experience. They also offer all of the traditional summer camp essentials like outdoor recreation and evening programs.
Recommended music camps accessible to students age 12 and under
SONATA/SONATINA (sonatina.com) Bennington, Vermont.
Unusual piano-focused in-town program. Four one-week sessions which may be combined.
ENCORE/CODA (encore-coda.com) Sweden, Maine
Traditional summer music camp in a lake-side setting. Most instruments and voice including musical theater. Two three-week sessions which may be combined plus a shorter two-week option for ages 8/9/10.
INTERLOCHEN CENTER FOR THE ARTS (interlochen.org) Interlochen, Michigan
Traditional summer music camp in a lake-side setting. Two-week sessions plus other programs for advanced/elite students and many other disciplines.
POINT COUNTERPOINT (pointcp.com) Leicester, Vermont
Chamber-music focused program for strings and piano. A more focused and slightly more intense program than the others on this list. Traditional music camp experience in a rural setting with lake access. One one-week session in August for ages 12 and under plus multiple sessions for advancing older students in June and July.
WALDEN SCHOOL (waldenschool.org) Dublin, New Hampshire
One five-week session plus a shorter three-week option for ages 13 and under. Creativity and composition-focused program.
To parents and camp directors
I'd love the opportunity to expand this list. If you know of good programs in the United States, let me know about them! I'll look into any recommended programs and consider adding them to the list.
Summer in our little studio
We sometimes dream of running our own piano day camp at the Studio…but not this year! But we'll be open and here for you all summer, every summer, with easy flexible scheduling and no minimum requirements or monthly tuition. We post general details to the Summer Programs page of our website each year in early spring with full details and all schedules posted by May 1.
Practice Habits of Successful Beginners
Thursday, March 21, 2019 | Practicing and General Education
Who Are We Talking About?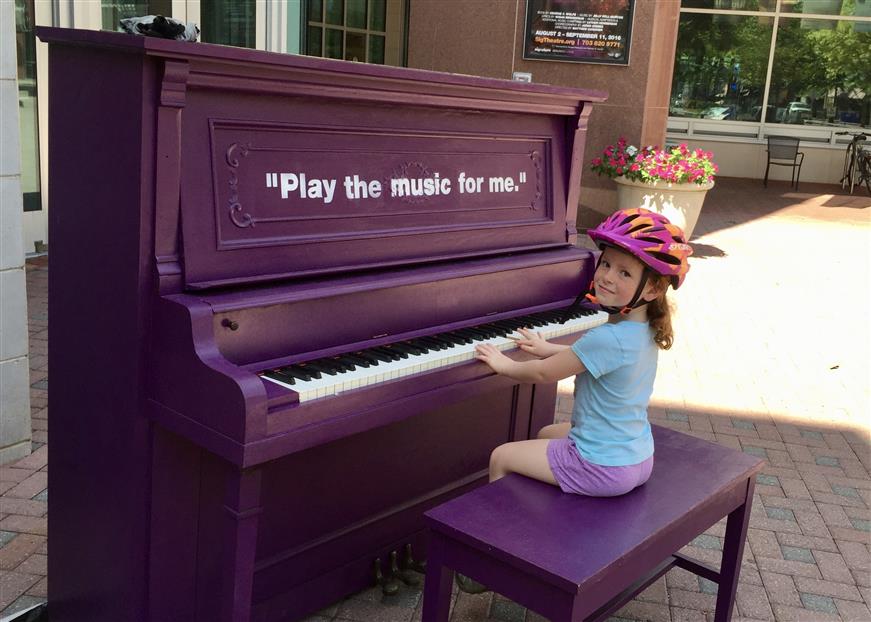 Ages 5 to 10 in method books labeled level 3 or below.
What Does Success Even Mean?
Students come to class/lesson happy and leave happy (usually). Students complete/finish one or more pieces most weeks. Students find the material accessible, and have no trouble playing pieces together with teacher accompaniments (or with other students) in class. As a result, students demonstrate substantial month-over-month growth in their skill and their understanding of musical concepts.
How Much Parent Support Is Required?
In short: it varies. Many younger students (ages 5, 6 and sometimes 7) will need 100% parent assistance totaling up to three hours per week, meaning they will be unable to implement any of these habits on their own, ever. This is normal for young beginners! On the other end of the spectrum, some slightly-older students (ages 8, 9, 10) might be able to demonstrate all these habits entirely on their own. Typically, even older students will still require parent assistance to maintain all habits consistently.
But How Much Time?
It varies so much by student that it may be better to think in terms of tasks, repetitions, songs played, and most importantly in achievements rather than in minutes. At the very beginning stages of our Bright Starts 1 class, students may get by on just 5-7 minutes per day. More typically, practice could take 30 minutes or even longer. It does not need to, and should not, take exactly the same amount of time every day.
1. Students Practice Daily
It is uncommon to miss more than one day per week, and rare to miss more than two. There are about 38 weeks in the school year*, and students practice at home five or more days per week in at least 34 of these weeks. Students continue a similar routine through many break weeks and at least half of the summer session. At-home practice is independent of lesson attendance: if a student misses a lesson, their practice routine is not affected. (*This is weeks of instruction, not counting weeks with holidays, such as Thanksgiving, Christmas, Spring Break.)
2. Students Complete First Steps Learning Accurately
At the earliest levels, this includes just three elements: notes (sing the note names), fingering/hand position (check the hand position, then sing the finger numbers) and rhythm (say the count). When you are looking at rhythm, both unit counting (half-note, half-note, ta, ta, ta, ta) and metric counting (1, 2, 3, 4, 1, 2, 3, 4) can be helpful. Unit counting is usually simpler for the youngest students to understand and remember.
3. Students Repeat Pieces Multiple Times
Students practice all the pieces on their assignment list each day. The number of repetitions varies from student to student, piece to piece, day to day, and section to section. Students complete multiple repetitions of most pieces or sections. Several times each week, one or more pieces or sections receives six+ consecutive repetitions.
4. Students Play With an External Beat
This can take many forms: playing the student part along with the student; playing the teacher accompaniment along with the student; singing along with the student (sing the words, or note names, or finger numbers, anything works); using the metronome; using the publisher's recorded accompaniments; using the Piano Maestro or Piano Adventures apps. One or more of these forms happens at least three times each week on all pieces that could be completed in the next two lessons. If the starting tempo is slow compared to the suggested tempo, the student or parent increases it. This may be spread out over many days, especially for fast pieces. Of course, different parents have different skill and comfort levels with these tools. Not all parents will be comfortable with all tools.
5. Parents Assist By Making Limited Corrections...And By Asking and Answering Questions
Be cautious! Praise is way more important than criticism! But, sometimes, a student will practice with the palms of their hands resting on the strip of wood beneath the keys. Sometimes, a student will practice a piece faithfully but never notice the piece contains half notes! While problems such as these certainly can be corrected in lesson, it's a habit of the most successful students that these and many similar basic issues are noticed at home. Likewise with questions: your child may have questions about how to practice a piece. You may or may not know the answers! But your availability to explore possible answers with students is a success habit.
Feeling Overwhelmed? Relax!
Use this list as a guide, not a straightjacket. Our Studio programs are built to be serious but accessible, and most students will experience progress and positive results even with imperfect habits. Seek to build in missing habits gradually, with a sense of exploration. This little list is intended to describe behaviors that highly-successful students have in common, and is not intended to describe the one and only path to success. Neither is it intended to describe larger issues of effective practice.
Addendum: Ideas for Additional Support
Consider Group Classes
Bright Starts group classes include a lot of time listening, singing, and playing together with others. If you are uncomfortable singing along with your child, or your child resists playing with accompaniments…these habits are built right into our classes.
Observe Lessons
We welcome and encourage observation of lessons. You may be more comfortable answering questions and making small corrections.
Learn Your Child's Music!
Most pieces from book 1 can be played by parents…with just a little bit of practice! Eventually, your child's skill will probably exceed your own, but by attempting to play your child's music, you can delay the moment when that happens, perhaps by a year or more!
Practice Partner
Sometimes, finding a practice partner in your neighborhood (an advancing student age 12 to 18) can help students practice at home and can take some of the pressure off parents.