Honoring our Studio Stars 2019
Monday, October 7, 2019 | Student Awards and Honors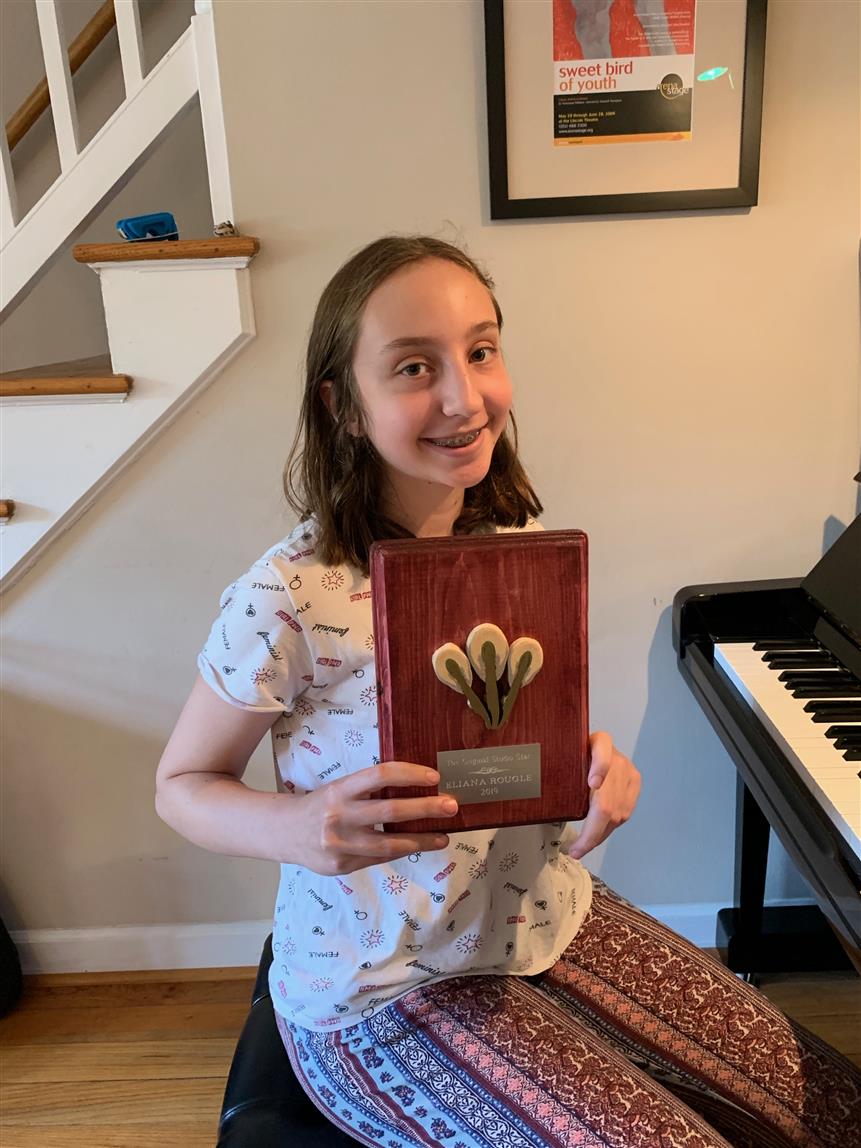 A handful of students have earned our in-house Studio Award, which we call the Studio Star. TThe following students went the extra mile by completing a broad checklist of tasks and activities and have earned THE ORIGINAL STUDIO STAR!
Karthik Thyagarajan and Alex Xu (Year 1), Vihaan Mathur and Anne Severino (Year 2).
And a special congratulations to Eliana Rougle who completed the checklist for the fourth and final year and earned a unique-in-the-world handmade plaque commemorating her achievement!
Additional category awards went to: Karthik Thyagarajan, Priya Perakam, and Owen Rollins (Most Workshop Performances) and to Eliana Rougle and Noah Tennenbaum (Performance Achievement*).
We would so enjoy the opportunity to recognize more students next year! Check out the short info sheet and see the different award categories via "For Our Students" in the menu.
*Performance Achievement award is available to students earning honors or awards in four+ outside events. (WOW!)