Summer MUSIC Camps for Ages 12 and Under: Yes You Can!
Monday, January 27, 2020 | Practicing and General Education
About this post...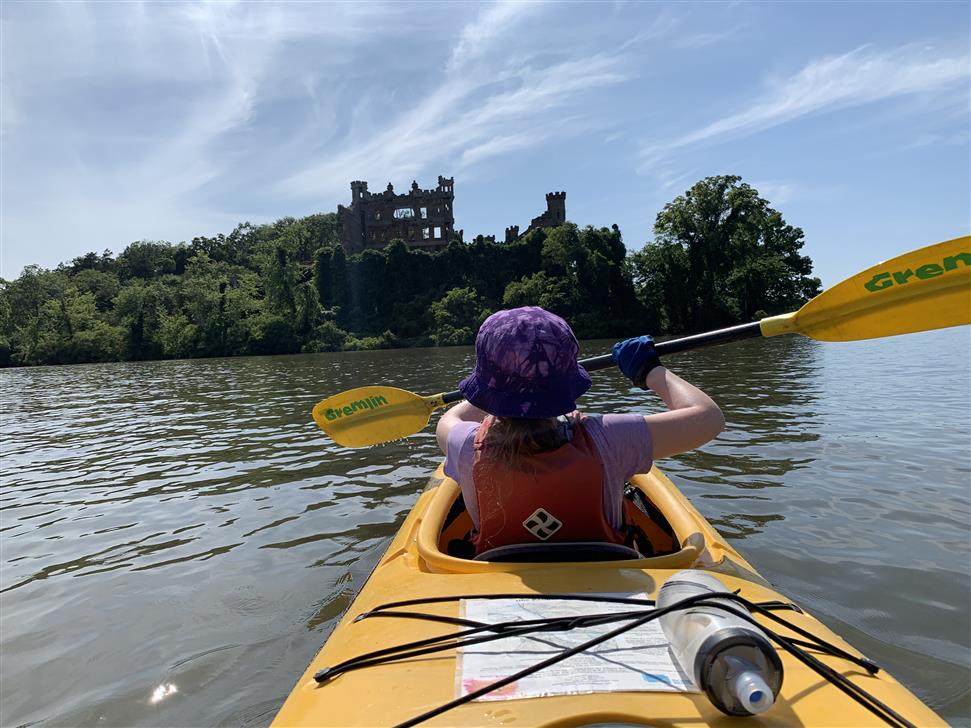 In the short article which follows, I describe what led me to seek sleep-away music camps for students age 12 and under. Following that, I have listed and linked five recommended summer camps. This list was developed from my own research and from personal recommendations. This article is not ad-supported and there is no sponsored content.
Each year in January...
I recommended sleep-away summer camps and festivals to some of our advancing teens. Only very rarely has anyone taken my advice and actually attended a program. It's OK, I don't take it personally! Plus there are good reasons why students and parents haven't often chosen to pursue this opportunity: the tuition expense; the need to travel away from home; schedule conflicts; competing interests. And I never push very hard—I mention and recommend the possibility, but I rarely follow up with persistence.
But I suspect that there is an additional factor keeping more students from participating: the influence of what I would call anti-specialization pressure: "I'm not one of those kids." "I wouldn't go to a music camp unless I was really serious." "What's the point if I am not going to major in music?" It's OK, I don't take it personally. And I don't expect any student to major in music!
This winter, I started looking for music camps that serve students age 12 and under and I had a thought: If our older and advancing students have pre-formed ideas and competing interests and obligations which keep them from considering summer music programs, maybe there are some younger students out there who might be interested!?
I undertook a search for quality programs suitable to our many somewhat-serious-but-not-necessarily-elite younger students (age 12 and under). I looked for camps that were non-competitive or minimally competitive in both entrance process and camp environment…but that were also "real" music camps—which to me means that the program offers and requires individual music lessons from qualified adult teachers and supervised practice on quality instruments. After a pretty thorough search, I was a little surprised to find only a handful of such programs that are open to younger students. (I only looked for camps in the eastern U.S.)
These sleep-away camps aren't just for future professional musicians and they're not just for advancing students. They are suitable for any kid who loves music and is interested in an immersive experience. They also offer all of the traditional summer camp essentials like outdoor recreation and evening programs.
Recommended music camps accessible to students age 12 and under
SONATA/SONATINA (sonatina.com) Bennington, Vermont.
Unusual piano-focused in-town program. Four one-week sessions which may be combined.
ENCORE/CODA (encore-coda.com) Sweden, Maine
Traditional summer music camp in a lake-side setting. Most instruments and voice including musical theater. Two three-week sessions which may be combined plus a shorter two-week option for ages 8/9/10.
INTERLOCHEN CENTER FOR THE ARTS (interlochen.org) Interlochen, Michigan
Traditional summer music camp in a lake-side setting. Two-week sessions plus other programs for advanced/elite students and many other disciplines.
POINT COUNTERPOINT (pointcp.com) Leicester, Vermont
Chamber-music focused program for strings and piano. A more focused and slightly more intense program than the others on this list. Traditional music camp experience in a rural setting with lake access. One one-week session in August for ages 12 and under plus multiple sessions for advancing older students in June and July.
WALDEN SCHOOL (waldenschool.org) Dublin, New Hampshire
One five-week session plus a shorter three-week option for ages 13 and under. Creativity and composition-focused program.
To parents and camp directors
I'd love the opportunity to expand this list. If you know of good programs in the United States, let me know about them! I'll look into any recommended programs and consider adding them to the list.
Summer in our little studio
We sometimes dream of running our own piano day camp at the Studio…but not this year! But we'll be open and here for you all summer, every summer, with easy flexible scheduling and no minimum requirements or monthly tuition. We post general details to the Summer Programs page of our website each year in early spring with full details and all schedules posted by May 1.
Student Honors: RCM Exams December 2019
Monday, January 13, 2020 | Student Awards and Honors
Congratulations to the students who participated in RCM exams in December 2019. Unlike a traditional festival, recital, or competition, in this non-competitive event, students prepare a comprehensive program, which includes three or more repertoire pieces, etudes, scales and skills, sight reading, and more. The program is administered by the Toronto-based nonprofit music school Royal Conservatory of Music. Exams are offered locally throughout the U.S. and Canada, with over 100,000 exams administered annually. Read more about the program at rcmusic.com.
♪ Level 5 Piano ♪ Zakariyya Scavotto ♪ First Class Honors
♪ Level 5 Piano ♪ Karthik Thyagarajan ♪ First Class Honors
♪ Level 6 Piano ♪ Alex Xu ♪ First Class Honors with Distinction