Student Honors: NFMC Festival 2021
Thursday, May 13, 2021 | Student Awards and Honors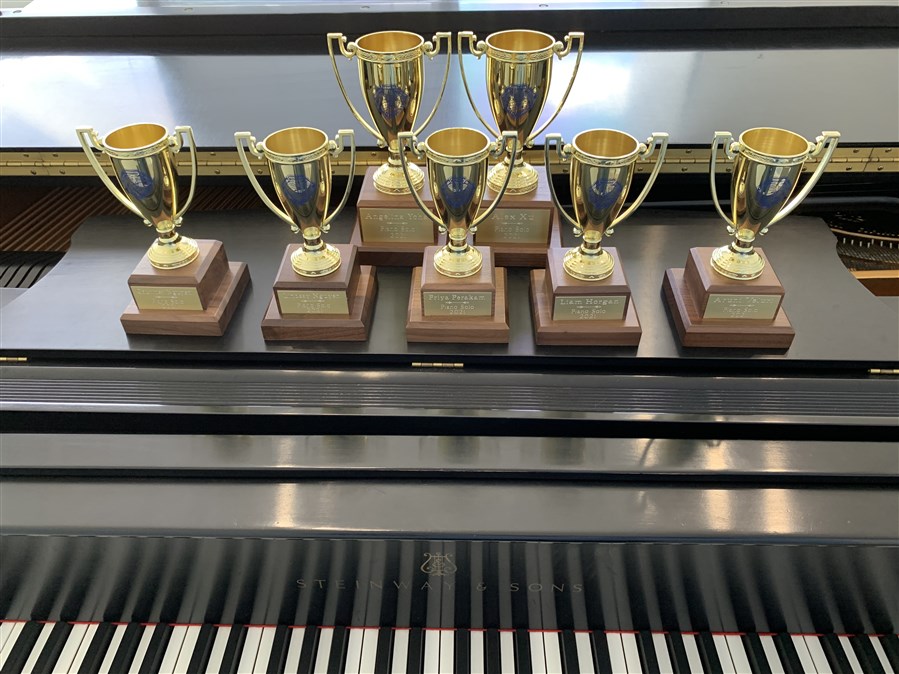 On March 12 & 13, 2021, many of our students participated in NFMC Spring Festival, hosted locally by Springfield Music Club. Due to the coronavirus situation, this year's festival was conducted via Zoom, which allowed every participating student to present a live (not pre-recorded) performance. Congratulations to the following students who earned the top score of Superior:
Sebastian Annett, Alexa Garcia, Sarah Hellman, Noa Herzog, Valentina Hong, Helena Horowitz, Maya Lang, Vihaan Mathur, Caeli McIntosh, Keshavan Nair, Katrina Nelson, Kaitlin Nguyen, Gizem Onerci, Erin Pak, Ryan Qi, Eliana Rougle, Pelin Sarac, Karthik Thyagarajan, Elena Valdez-Torres, Abigail Wang, Hannah Wang, Philip Wang, Ethan Williams
In addition to earning the top score of Superior, the following students also received gold cups! These cups are awarded based on a point system. It takes a minimum of three years to earn your first cup.
Liam Horgan, Courtney Nguyen, Lindsay Nguyen, Priya Perakam, Aruni Veluri, Alex Xu (solo AND concerto!), Angelina Yoha, Varun Veluri (solo AND concerto!)